Just a few months after stating his intention to become a Tottenham Hotspur player, Russian forward Andrei Arshavin looks set to join the English team's bitter rivals, none other then Arsenal FC.
The want-a-way attacker has long been linked with a move out of Zenit and has attracted the attention of a number of high profile European clubs since Euro 2008 (Barca, Chelsea and Manchester United were all apparently keen on the player). However Zenit have hung onto their prize asset, largely due to the fact that they are refusing to accept any bids under their incredibly high 20million Euro valuation of Arshavin.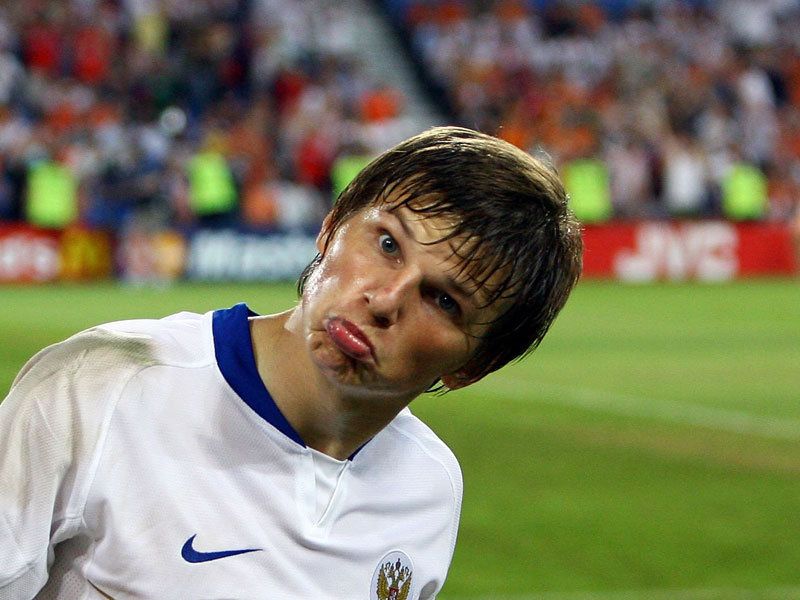 It seems though that Arsenal have met their valuation, and the Russian club revealed that they expect a deal to be completed within 10 days. The player seems set on the deal, telling the Daily Mail: "I hope the two clubs can come to an agreement."
"I have played at Zenit all my life, but I feel I require a new challenge."
Arshavin has made over 300 appearences for the club, scoring 71 goals. He impressed with Russia during last summers European Championships and stated his intention soon after to leave the Russian champions.
Many feel that Arsene Wenger is spending big to please the fans after Cesc Fabregas' injury, however it seems his plan has backfired as a number of Arsenal fans are questioning the logic of spending big money on a 27 year old.
Meanwhile both Everton and Marseille are chasing another high profile Zenit forward: Pavel Pogrebnyak.
The 25 year old recently told journalists he was happy at Zenit but it is thought that a move to either France or England would be too hard to turn down for the striker.
Schalke 04, Hamburg, Villarreal and Sevilla are all tracking the player as well. It is thought Pogrebnyak would cost around £12million.
It seems Zenit won't be spending big anytime soon, but Edgar Davids and youngsters Miralem Sulejmani and Adem Ljajic have all been linked to the club.
(Visited 60 times, 1 visits today)