After a two day wait, Birmingham's right-sided full-back Stephen Kelly is a Stoke City player, joining on loan from Championship promotion candidates Birmingham until the end of the season. It has emerged that the deal was in place to sign Kelly before Monday's five o'clock transfer deadline, but the adverse weather conditions meant the player was unable to travel to Stoke to complete the deal. The FA granted special dispensation for the deal to be completed after the official end of the transfer window however, and after two days checking the appropriate paperwork was all in place, the deal has been completed.

Stoke's newest signing looking rather frail
  The 25 year old Republic of Ireland international began his career in England at Tottenham Hotspur in the year 2000 and despite being tipped for big things at the club, was allowed to move to Birmingham in June 2006 for a fee of £750,000 plus add-ons. In total, he made almost 40 league appearances for Spurs, his only two career goals coming for the London club and played 79 league games for Birmingham. He has also spent time on loan at Southend, QPR and Watford and has twelve Ireland caps.
  He had lost his place in the Blues side of late though after a spell on the sidelines injured and with his contract expiring in the summer, the second city club seemed happy to let him leave, and I suspect a significant loan fee is being payed to them by Stoke.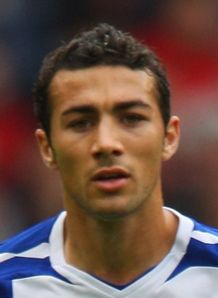 Kelly was the only outfield player to play every Premier League minute last season
  Kelly, who will presumable go straight into the Stoke side, spoke of his delight at making the switch (though what footballer doesn't?), saying "I heard about the move on Monday and I was happy to come straight away, I can't wait to get going here."
  I believe Kelly is a good signing for Stoke, he is better than any other option we have at right-back, with Andy Griffin looking increasing slow at the top level and Andy Wilkinson still looking raw in the side, despite successful battling performances of late. Kelly is a classier player who also gets forward well, something that cannot be said of either Griffin or Wilkinson. He is one of the Birmingham players to come out of last year's relegation with most credit, and hopefully can banish the demons of last May's disappointment with a successful fight against relegation with Stoke.
(Visited 39 times, 1 visits today)