George Boyd
George Boyd has  joined Nottingham Forest on an emergency loan deal until the end of the season. (http://www.theposh.com/page/NewsDetail/0,,10427~1981773,00.html )
The loan involves a fee, that has not been disclosed, and it is likely that Boyd will be a Nottingham Forest player at the end of the season as the two clubs are believed to have agreed a fee for the winger.
Boyd has made himself a Posh legend since signing from Stevenage Borough in 2007. His performances on the left wing have shown great skill, technique and composure on the ball and many Peterborough fans believe that Boyd is the greatest player to ever play for 'The Posh'.
Boyd made 144 consecutive starts in a Peterborough shirt smashing the previous record whilst scoring 36 goals in the process this has lead to him being adopting the nickname of 'The White Pele' at London Road.
Mark Little
Mark Little has joined 'The Posh' on an emergency loan deal until the end of the season. The 21 year old right back joins from Wolverhampton Wanderers where he has made 27 times for the first team. (http://www.theposh.com/page/NewsDetail/0,,10427~1981862,00.html )
Little has been out on loan three times prior to his move to Peterborough; twice to Northampton Town and once, earlier this season, to Chesterfield.
Little has a combined total of 57 senior appearances in his career so far and has played 6 times for the England U19 squad however he is yet to score a goal in professional football.
Jake Livermore
Tottenham Hotspur have recalled Jake Livermore from his loan spell at Peterborough due to a number of injuries to midfield players in their first team squad. (http://www.theposh.com/page/NewsDetail/0,,10427~1981436,00.html)
Livermore was enjoying a successful loan period at Peterborough where he had started every game since joining. In his 8 starts he scored 1 goal for 'The Posh' at Sheffield Wednesday. His series of impressive performances, often being a big presence in the Posh midfield, has meant the young English midfielder had endeared himself to the London Road faithful.
Darragh MacAnthony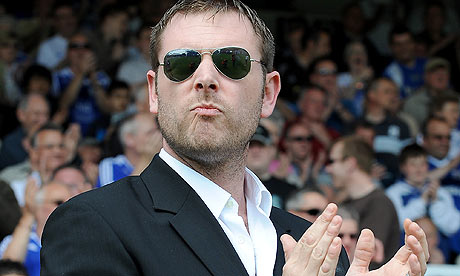 I am delighted to announce that Peterborough United chairman Darragh MacAnthony has agreed to take part in a question and answer session right here at http://posh.footballblog.co.uk/.
This is obviously major news for the blog having such a key figure within Peterborough agreeing to take part in a Q+A session and I would like to thank Darragh for agreeing to participate.
If you have any questions you would like to put towards the Peterborough United chairman please leave them below.
I cannot guarantee that every question will be asked by George (Co-Writer) and I but we will do our best to ask as many questions as possible.
(Visited 29 times, 1 visits today)