Have we seen the last of the one-club man?
Since the influx of Eastern billionaires into football, teams like Chelsea and Manchester City have been snapping up all the talent. Players showing loyalty to their club is now hard to come by, and we're likely not to see a 'one-club man' for a long while yet.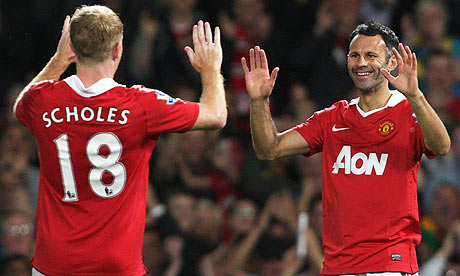 Ryan Giggs, Steven Gerrard and Xavi are some of the only remaining players that have shown their loyalty over the years and stuck by their club. Over his 14 year career, Gerrard has rejected offers from Chelsea and Manchester United in order to stay at Liverpool, despite the fact his wages probably would have doubled. He has since gone on to make over 430 appearances for the Anfield side and he still has a couple of years left in the tank. Ryan Giggs on the other hand is reaching the end of his career – after a 23 year career at Old Trafford he has made 653 appearances for United and still has at least a season or two to add to that tally.
But players these days rarely make 100 appearances for their club, leaving to go elsewhere due to financial reasons or to play in a better league. A lot of players barely even spend one season at a club, hopping from one place to another, getting a bigger pay packet each time. Christian Benteke has had one season at Aston Villa and has already openly expressed his desire to join a "bigger club". Peter Odemwingie tried, unsuccessfully, to force a move from West Brom to QPR last January, in what was purely for financial gain. Scott Sinclair left Swansea last year and joined Man City, and has barely made an appearance. Granted, the prospect of Champions League football and a title challenge may have been to good to turn down, but is he really naive enough to think he could get in front of the likes of Samir Nasri and David Silva in the starting line-up? No, I don't think so.
You could argue that you're only ever going to find a 'one-club' player at one of the world's top clubs. Xavi and Carles Puyol have played for Barcelona for their entire footballing life. But if they had started their career at a team like Real Betis, would they have stayed there? Or would they have jumped at the chance to join another club when the chance came along? I think the latter is the most likely. Again, Ryan Giggs and Paul Scholes have been at United for their entire careers, playing at the top since the start. But if they had started at a team like Cardiff or Middlesbrough then I don't think they'd have stayed and shown their loyalty either. Because of this I don't think we'll ever again see a player who stays at one club for his entire career, unless he starts at a team as big as United or Barcelona and is good enough to work his way up to the first-team.
But even that might not be enough. Jack Wilshere has played at Arsenal for his entire career, and at the age of 21 he is one of England's hottest prospects. Arsenal are a household name in almost every country in the world and get Champions League football every season, but despite this Wilshere is constantly attracting interest from 'bigger' clubs. Arsenal's lack of trophies in the last few years could possibly be a factor if Wilshere did want to move, but surely he would want to stay at his boyhood club and fight to win trophies for the team that has shown faith in him.
Having said that, Arsenal are one of the only teams that could have players that stay there for their entire careers. Arsene Wenger's philosophy of promoting from within and looking to youth prospects rather than spending millions in the transfer market is a policy that will never deliver instant success, but in years to come this will pay off and they will have one of the best young sides in Europe. And the faith they show in their own youngsters could be repaid as they will appreciate the chance they've been given and want to stay there and be successful. This is also a policy adopted by Barcelona, Lionel Messi, Xavi and Iniesta have all been promoted from their youth academy and it obviously pays off as they are possibly the most feared team in the world.
I think it is fair to say that there is never going to be another Tony Adams, Paolo Mandini or Gary Neville and at the end of the day that is reality and times have changed. Sadly football is now a business rather than a sport and the financial benefits of a transfer elsewhere will ultimately be the deciding factor in any player's move. A player could stay at his Championship club and play forty games a season or go to a 'top club' and have his wages tripled but sit in the reserves for the next two years and be forgotten about. It is generally the way people think nowadays and a fast-track to success is what every young player wants, but is very rarely what a player gets.
Statistics courtesy of Wikipedia.
(Visited 802 times, 1 visits today)