The 43rd Copa America will be staged in Argentina for the 9th time next year. In the 86 years since its inception Argentina and Uruguay have won the most titles closely followed by Brazil who are also the two times defending champions.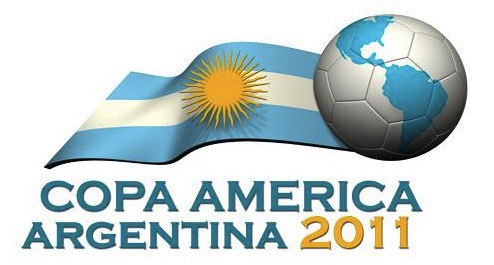 The draw for next year's tournament was made on the 11th of November where 12 teams were pooled into 3 groups. However as the COMNEBOL district has only 10 teams two more are regularly invited as guests. This time around Japan and Mexico (who have been restricted to fielding their Olympic team) have accepted invitations to participate.
Group A shall consist of Argentina as hosts, Columbia, Japan and Bolivia. Group B includes Brazil as holders, Paraguay, Ecuador and Venezuela and Group C pairs Uruguay and Chile with Mexico and Peru.
The best two place nations from each group will progress into the Quarter finals along with the best two 3rd placed nations. The normal knock out formula will follow to the final (different from previous tournaments where extra time was not preferred).
The games will start with Argentina vs Bolivia on the 1st of July and continue to the final on the 24th. Somewhat controversially no game will be played in Buenos Aires but instead teams (maybe deliberately) will have to tour the country from Mendoza to La Plata or Salta to Santa Fe. Also these stadiums have been reported to be in less than satisfactory condition for International tournaments.
As there have been no competitive games since South Africa it is hard to pick a favourite and also it is 7 months to the tournament begins.. Certainly Argentina, Brazil and Uruguay will be in the mix but Paraguay also had an impressive World Cup. Japan, Ecuador, Chile and Mexico (even with a second string) will likely complete the Quarter Final draw. From then on luck and injuries may play their part