In the middle field the coach Paulo Bento usually use a diamond tactic. Since he took office, the coach has opted for this tactic, although being highly criticized.
In the position of defensive midfield the choice should be Miguel Veloso. The player had problems with the coach last season, even asked to leave, but it seems that everything is resolved. And under normal conditions will be the 1st choice for this position.
As alternative we have Fábio Rochemback, the Brazilian who played in Middlesbrough, and his return to Alvalade has been below what was expected of him. For this position there is also Adrien, a player who came from the youth team, and is a great hope for the future. It is a player who has had a great evolution, and has made good exibitions in friendly games. He can be an alternative to the 1st team, and can even play in other positions of the midfield.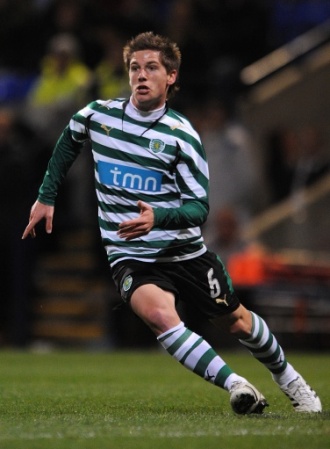 In inner positions in midfield we have João Moutinho, the young captain who has been much wanted by big European clubs, and the montenegrin Vukcevic who had problems with the coach last season, but now he is 100% dedicated to the club, and thus is naturally 1st choice o the team.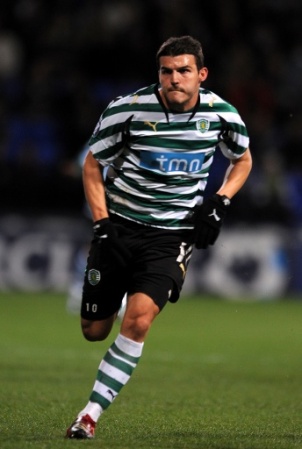 As alternative we have Izmailov, the russian who was operated this week and should only return to compete in early November, and Bruno Pereirinha, another player from the youth team, which is already in the squad for 2 seasons which had a large development.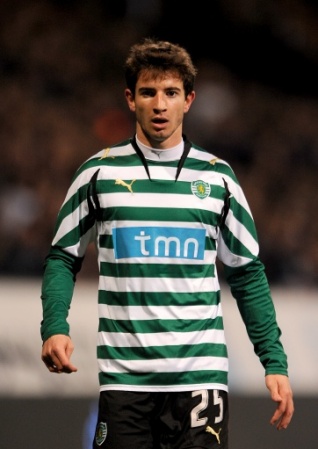 As offensive midfielder we have Matias Fernandez, the Chilean in whom the fans lace great confidence and expected to give magic to the game of the team. In this position may also play Joao Moutinho, Simon Vukcevic and the forward Yannick Djalo.
In attack there is only one question: Who will be the partner of Liedson?
The Brazilian, the most quoted player in this team, best scorer of the team since 2003/04, is the undisputed holder of the 1st team.
By his side can play Caicedo – new signing, announced yesterday – Yannick Djalo, who also came from the youth team and is in the squad since 2006/07, or Hélder Postiga, who goes to the 2nd season in Sporting after being transferred from rival FC Porto.
Then there is Carlos Saleiro, another from the youth team, which has its 1st chance in squad, but has passed the pre-season between the medical department and gymnasium center with injuries.
In friendly matches Helder Postiga have been the choice to be the partner of Liedson, who came to make some good goals and has made good exhibitions. But with the arrival of Caicedo, wanted by Sporting since some weeks ago, the choice should fall into the Ecuadorian, ex-man city.