Two scoreless draws against less than stellar opposition is generally a concern, especially when Arsenal consider themselves serious title contenders this season. Yet I can't help but think Arsenal fans have a lot more positives than negatives to take from their opening fixtures. In recent history Wegner's Arsenal have never been short of flair or attacking prowess, and when Van Persie was in the side never short of goals either. Any assumptions made on two games is nothing short of a knee jerk reaction, there is no crisis at Arsenal, there is actually the nucleus of a very good side that will surprise a lot of people this season.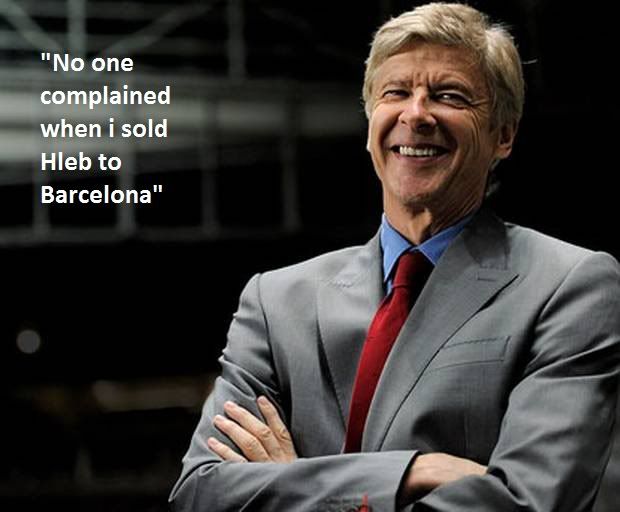 The overlooked defensive display of the first two games is the first positive for Wenger and Gunners fans. The back four of Jenkinson, Mertesacker,Gibbs and new captain Vermaelen have kept two clean sheets in two matches. They even managed to protect 3rd choice keeper Mannone from a historically bruising fixture at Stoke. Jenkinson and Mertesacker were both unmitigated disasters last year and proved real liabilities. This season however Mertesacker looks more comfortable with the pace of the English game and is starting to dominate in the air as a man of his considerable height should be, keeping Peter Crouch quiet was a true testament to his ability on shows that on a good day he can be an important player for Arsenal. Jenkinson also offers physicality and aerial ability and actually looked like a Premiership footballer, which was truly surprising as the last time i noticed him was in the 8-2 massacre at Old Trafford. This is not even Arsenal's first choice back four, the brilliant Koscielny will likely slot in beside Vermaelen when he returns from injury, he is one of the few defenders in this league that can comfortably deal with pacy forwards and aerial threats. Barcary Sagna will be out for some time but when he returns he is one of the better right backs in this league, Jenkinson will have to keep his game up as Arsenal lack dept at right back. Injury has been holding Kieran Gibbs back his whole career but he has looked good both defensively and getting forward and if he stays fit he could be the successor to Ashley Cole Arsenal have been looking for.
Its not just the back four themselves that attribute to Arsenals new found stability at the back but the hard work in the midfield as well. Abou Diaby is easy to overlook cause of his awfully brittle bones but on his day can be a solid box to box midfielder, good in possession and in the tackle. While Arteta is no Fabergas going forward he does a great job sitting in front of the back four offering protection and service to the forwards. When Wilishere returns (if he ever returns, someone should probably go see he is still alive, he was only meant to be out for a month, that was way over a year ago) they will have another busy box to box player capable of excellent passing and hard graft. For Alex Songs defensive merits and wonderful through balls, he lacked discipline that this new look Arsenal midfield seems to have in abundance. To be serious title contenders Arsenal will probably need another midfielder, the papers are linking them strongly with Yann M'Villa, who could be Arsenals Yaya Toure, other options could be Demebele who is starting to look a bit like Yaya himself, or even the out of favour Nigel de Jong could offer a bit (or a lot) of grit in midfield. There will be no way of knowing what Wegner has in store until Friday night but by than we should be able to assess Arsenal further.
The obvious concern with Arsenal's beginning to the season is the fat "0" that inhabits the goal column of their league table stats. They huffed and puffed against a Sunderland team that borrowed Chelsea's bus and parked it at the Emirates, and they even had a breakthrough, a delightful ball from Carzola and a shocking miss from Giroud. It's easy to say that Van Persie would of slotted it away, but Van Persie never scored every chance he got. Giroud will take time to settle and had a better performance against Stoke. Arsenal for the first time in memory dominated at the Britannia, but couldn't break the deadlock, a few speculative efforts from Carzola and some clever runs by Podolski were the offensive highlights until in the depths of the second half Giroud broke free on a counter with Ramsey in acres of space, however he decided to attempt the spectacular than play the easy ball. So that's twice Giroud has cost Arsenal? sort of but it is still early days. He has shown though that he is physically able for this league, which is the first cliche all continental players must overcome.  He can score goals and I don't doubt he will reach double digits this season, Wenger himself said it takes strikers the longest to adapt, once Giroud and Podolski get firing Arsenal should be safely top 4, and if they can't, at least Henry should be available for loan in February.