For three years now Nicky Shorey and his footballing career has gone from a high with his time at Reading and his two games with England, to a low as two frustrating seasons with Aston Villa, has seen the left back decide to make a loan move to Championship outfit Nottingham Forest.
With his time at Reading he came became a fans favourite, as he was voted as the best left-back ever to play for the Royals. His form caught the eye of England boss Steve McClaren, as he decided to name Shorey in his squad for the Brazil friendly game in the year 2007. Nicky Shorey impressed many people with his display against Brazil, and from there everybody must have thought that he would become the regular England left-back. His second cap came against Germany as that game proved to be his last as a move to Aston Villa has proved to be a wrong choice for Nicky Shorey.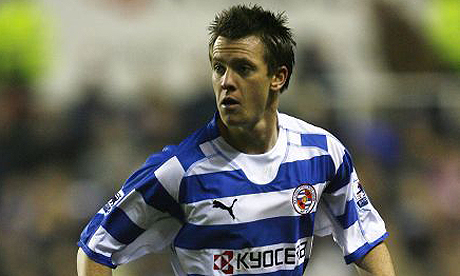 Season 2008/2009 and Nicky Shorey decided to leave Reading for Premiership football, as he made a move to the West Midlands where he joined Aston Villa on a three year deal. His Aston Villa career has been short lived after only one year, countless errors in the Premier League game against Middlesbrough saw Shorey dropped, as Villa manager Martin O'Neill decided to switch Luke Young to left-back.
Even though Shorey was dropped he was given another lifeline by Martin O'Neill. Nicky Shorey still wasn't performing well enough like he was with Reading, as the former Leyton Orient trainee was struggling to hit top form. Into this season and Shorey started the first four games for Aston Villa, on the other hand everything changed again as the Villains opted to sign Stephen Warnock, meaning Nicky Shorey would probably play no further part in Villa's season until Warnock got injured or suspended. After seemingly falling out of favour Shorey has recently signed for Nottingham Forest on a month's loan.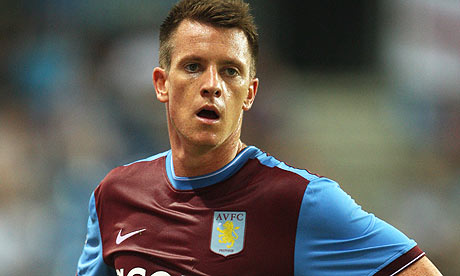 Now we move onto the question – Can Shorey Get His Career Back On Track?
It was definitely the right move for Nicky Shorey to move clubs, as a player of his calibre needs first team football. Shorey is one of many signings that Forest boss Billy Davies has made this season, and already he has said that he wants' to keep Shorey on a permanent basis if he performs well enough for the East Midlands club. Rumours also linked Gareth Bale to a loan move to Nottingham Forest however that rumour has flown out of the window. It's a big step down for Nicky Shorey as there will be a lot of pressure on him, to perform like he did while at Reading. He will certainly get games under his belt, however if he wants to play for England again, a permanent move to Notts Forest could well be the wrong move for him.