Chelsea announced yesterday that they had completed the £4.3 million capture of 19-year-old Oriol Romeu Vidal on a four-year-deal, a shrewd first piece of business by Villas-Boas. It tells us a lot about his plans for the club. Far from the technique of splashing out big money for already proven players, it looks as if he is planning for the future and implementing something Chelsea desire: stability. Having said this, Barcelona have a buy-back clause set in, where they can bring Romeu back to the Nou Camp after one or two years if they desire.
Who is he?
So who is this mysterious first acquisition? Well, many won't have heard of Romeu, largely because he is yet to gain his first full international cap for Spain and he only played a handful of times under Guardiola. However, after his 2004 move from Espanyol, at just 13 years of age, Romeu made his way through the coveted Barcelona youth academy and eventually held down a place in Barcelona B for three years. He is currently representing Spain in the Under 20 World Cup in Columbia, where he has played every single minute in their opening two victories.
Summary: 'La Masia' graduate with a glistening future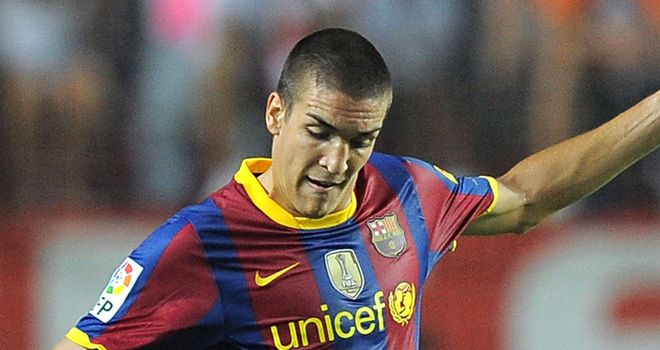 How does he play?
Okay, so this is the section that most people want to read I'm sure, especially Chelsea fans dying to know what they have just invested in. Well, here investment is a key word. Romeu is far from the finished article that warrants a call up to the Spanish national side, but he is well on his way, and under the tutelage of Villas-Boas he should blossom into a world-class player. He generally plays as a holding midfielder, and although this is not the most exciting of positions in many people's opinion, it is a vital one. He stands at 6 foot tall and many have highlighted his strength as a key attribute. He can also play as a centre-back or even pushed slightly further up the field in a more open central midfield role. He tackles hard and he tackles well and once he has dispossessed an opponent he has a wide range of passes in his locker to initiate attacking moves. He has been compared by many to Sergio Busquets, including by the man himself – "Romeu is a physical and very powerful player," he told the FIFA website. "He is good in the air and he's very complete – in that sense he is more like me."
Summary: A deep-lying creative midfielder.
Where will he fit in?
Initially, he will probably feature on the bench with the occasional start for the first team, perhaps in early FA and League Cup rounds. He will be nutured and his talent will be honed and in a few years, if he remains at Stamford Bridge, he could replace Mikel as the holding midfield player. Mikel does his job well, but can be dependant on Essien's presence to help him out in defensive situations, shown by Chelsea's weaker defensive displays when Ramires plays in place of Essien. Mikel though was originally a more attacking player and so is still improving in his defensive role. He should aspire to be as competent as the great defensive midfielder Claude Makelele, and as he is more physically imposing, he could one day surpass Makelele's accomplishments – Chelsea fans will hope so.
Summary: Brilliant potential at a great price – fantastic signing.
Follow me on Twitter: @NedTaylor