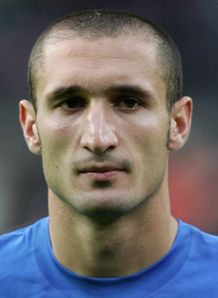 Giorgio Chiellini, Juventus' star defender who has been selected in the squad for Italy's Euro 08 Campaign has said that he will not want to finish second-best next year. He has made it clear that he does not want to finish in any position except that of Champions of Italy or Champions of Europe – or preferably both. Juve managed to make a faboulous comeback from Serie B and finished a meritable third in the Serie A overtaking last year's European Champions Milan and Fiorentina.
"I will not sign to finishing second in Serie A and the Champions League," explained the international defender. "Only victory repays you for everything.
"I would like to win at least one of these two competitions.
"From next season Inter will not only have Roma to compete for the Scudetto, but even Juve and, I think, Milan, who will want to return to the highest levels."
With Juventus currently managing a solid transfer campaign, Juve could indeed be a strong force in every competition they take part in, just like the previous years.