Frank Lampard's exclusion from England's starting line up, in the most recent qualifying game against Bulgaria, has sparked a media frenzy, with many saying his England career is over.  This has been met with delight by many fans who have appeared to take a dislike to the attacking midfielder. A dislike that, for me, is distinctly unfair.
This is whole-heartedly a defence for the man who has scored 22 international goals, to attempt to illustrate the importance he still has for England. Here are the top three reasons why he still has an England future.
1. Leadership
A 'revolution' of the England team is clearly occurring, but this doesn't mean they should start a team of 20-somethings and hope that their talent prevails over their lack of experience. The whole point of integrating youth into a team is so they can learn from the figureheads amongst them – Lampard being one of those. The likes of Tom Cleverley and even Jack Wilshere could learn a lot from watching the Chelsea man.
2. Goal scoring ability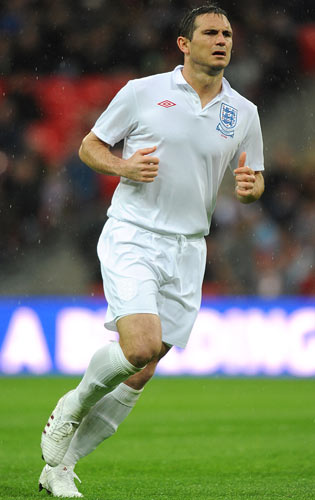 Lampard is the highest scoring midfielder in the Premier League era and has been central to Chelsea's successes of recent years. Admittedly, his link up play with Rooney doesn't come quite as naturally as Gerrard's, but the usefulness of a natural goal scorer in midfield cannot be underestimated. The 'new generation' do not yet possess a player that could be likened to Lampard, with most being creative midfielders, which can leave a strain on the wingers and strikers to perform.
3. Balance
The final point is touched on above. If England line up in a 4-2-3-1, as they did against Bulgaria, the 'middle man' in the 4-man attack is well suited to Lampard's abilities. Against Bulgaria, Ashley Young played in this role and was far less of a threat compared to when he is playing wider for Manchester United. In current form, he is more dangerous than Walcott and so if Young were to be pushed wide, and with Gerrard still injured, the best solution would be Lampard. This ensures that England retain their balance, with 6 outfield defensive-minded players and 4 doing the majority of the attacking work.
It seems clear to me that Lampard still has a crucial role to play for England in the run in to the European Championships. If England do qualify, which they should, Lampard could even feature in what would surely be his last tournament. So instead of calling for his head, we should appreciate everything he has done for this country's team and everything he still has to offer.