The Desert Foxes of Algeria and the Black Antelopes of Angola will come face to face on Monday Evening in Luanda. The hosts are comfortably at the top of the group with a win against Malawi on Thursday and that pulsating 4-4 draw against Mali on Matchday 1.
Algeria are in a simple position – win or bust – and Rabah Saadane's men will be boosted by the win against Mali which saw them rack up their first points of the competition. Karim Ziani has been huge for Algeria so far, I highlighted the Marseille midfielder as Algeria's key player at the start of the competition and the playmaker has been instrumental in all positive things for Algeria, even supplying the goal for Halliche against Mali.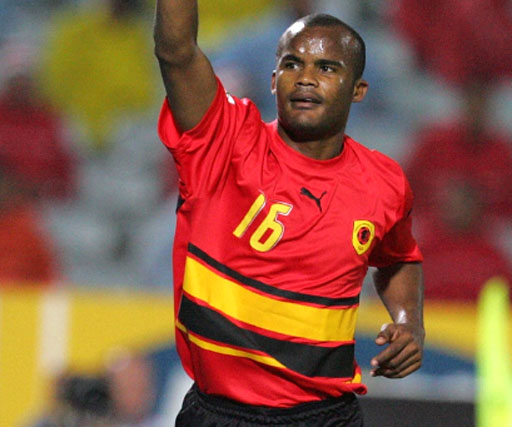 Flavio is doubtful after injury against Malawi
Angola's win over Malawi was their first win in 6 games and will pose a tough nut to crack for Algeria infront of the home crowd in Luanda. Angola have alot of firepower available to them with Flavio, Mantorras and Manucho the key-men in attack for the Angolans. Undoubtedly, the major battle will be between the Angolan strikers and the Algerian defence. Veteran striker Flavio was injured in the 2-0 win over Malawi which should give Mantorras his chance to shine against Algeria.
I did not predict that Algeria would be mauled by Malawi in the opening match which leaves my final prediction of Group A very difficult. In my mind, I think tomorrow night's match will be another tight affair – a bit like the Mali/Algeria encounter on Thursday. Overall, I do think Algeria have more experience at the highest level than Angola with players like Madjid Bougherra and Karim Ziani who have both played at Champions League level. If Algeria are motivated for this game, I see enough quality in the Desert Foxes to see them cause the Angolan defence, who leaked 4 against Mali, enough problems. Sticking my neck on the line here, I will sway towards a 2-1 Algerian victory.