In this season of great over-achievement for Stoke, players in every area of the pitch, from the goalkeepers to the strikers have played a part in allowing us to amount to so much more than the parts of the whole. As the season's now over, I'll run through how I rate all the players' performance this season, as well as outlining the areas that I would like to see them improve on next year. If there's anything you agree or disagree with, or anything you'd like to add, please feel free to leave a comment at the bottom of the page.
Goalkeepers
29. Thomas Sørensen – 36 games – no goals – no assists
The Danish number one joined Stoke on a free transfer in the summer, and has had an outstanding first season with the club, making the first choice goalkeeper spot his own. As well as being a gifted shotstopper, he is able to command his area far better than any other 'keeper we have seen in recent years, while his twelve Premier League clean sheets have played a large role in propelling us to a successful mid-table finish this season. He also shows clear passion for the club, celebrating exuberantly after any victory, which has helped him to fast become a fans' favourite. If he continues to perform this well next season and beyond, we will have little to worry about in the goalkeeping department.

What we need from him: More of the same please.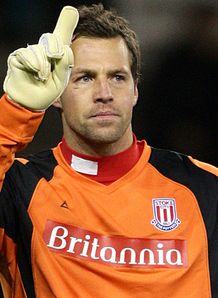 Verdict: A
1. Steve Simonsen – 10 games – no goals – no assists
After enjoying four seasons as our first choice 'keeper, Simonsen has had to take a back seat this season, rightly kept out of the team by the excellent Sørensen. A large number of his games have come in the cup competitions, and he commendably played throughout our run to the League Cup semi-final, but when he has been called upon to play in the Premier League he has struggled, conceding nine goals in just three starts and two substitute appearances. He unfortunately fails to instill the same level of confidence that Sørensen does. It seemed very likely he would move on in the summer, but he has indicated he wishes to see out the final year of his contract with Stoke, so we can expect to see him deputising for Sørensen again for 2009/10.

What we need from him: Acceptance of his second choice position, yet able deputy when required, with, if possible improvements in commanding his area.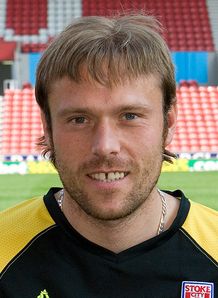 Verdict: B
Full-backs
3. Danny Higginbotham – 30 games – 1 goal – 3 assists
After re-joining the club from Sunderland, Higginbotham immediately became first-choice left-back before his season was cut short by a back injury. While he provided solid defensive input, I do not see him as a natural left-back. He failed to get forward as much as you'd like to see, and his tendency to simply hoof the ball let him down.

What we need from him: More composure on the ball and a greater willingness to get forward in support of our wingers.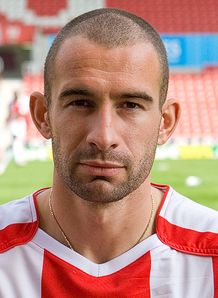 Verdict: B-
28. Andy Wilkinson – 26 games – no goals – no assists
The word revelation may be a bit strong here, but Wilkinson has definitely been surprisingly good since ousting club captain Andy Griffin for the regular right-back place last December. He has, of course, shown his trademark aggression, strength and commitment, but has also shown he is every bit the Premier League player in other areas too, with his heading and tackling abilities impressing. He needs to curb his disciplinary problems though, as he was sent off against Manchester United, probably costing us a point and also picked up a succession of bookings in the second half of the season.

What we need from him: It's hard to be critical about a young player just making his way in a tough league, but he would benefit from calming his temperament and working on his distribution, both of which at times let him down.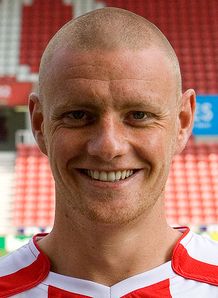 Verdict: A-
22. Stephen Kelly – 6 games – no goals – no assists
Kelly joined Stoke on loan from Birmingham in February, and after a dreadful debut at Sunderland was limited to only a handful of further appearances. In those, he didn't do much wrong, or particularly impress, so the jury seems to still be out on the impact he could have for us if he joins permanently as some reports are suggesting he might.

What we need from him: If he joins permanently, a solid season as back-up to Wilkinson at right-back.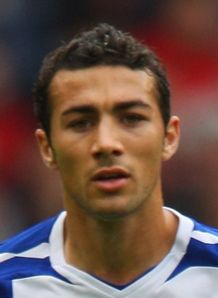 Verdict: B-
14. Danny Pugh – 20 games – 1 goal – 3 assists
It's generally agreed that Pugh's best position is in the centre of midfield, but most of his appearances this season have come at left-back, so I'll list him as a full-back here. He is always dependable, though never eye-catching, and has rarely let us down this season. He was frozen out of the side until December, but has played a big part since then, defending quite soundly, while his history of playing in midfield allows him to add a little to the side going forward that many of our other full-backs don't. He has occasionally looked slow against the best and quickest wingers though.

What we need from him: If he is to continue to feature heavily at left-back, an increased positional awareness and if possible, an extra yard of pace, though that is something difficult to add to your game.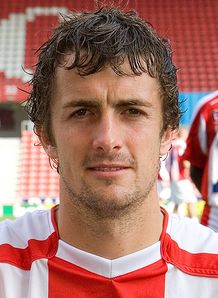 Verdict: B
2. Andy Griffin – 21 games – no goals – no assists
Griffin began the season in surprisingly good form, coping better with the Premier League quality wingers than I had expected, but after his infamous on-pitch altercation with Ricardo Fuller at West Ham in December, he lost his place in the side, with Tony Pulis clearly blaming him for the incident. He has rarely featured since, and with reports of his dissatisfaction rife, it is very likely that he will move on this summer.

What we need from him: If he stays, an experienced head in the dressing room, as it seems his playing days at Stoke are over.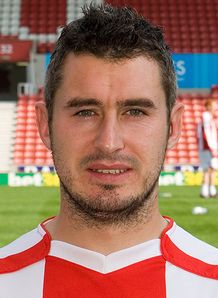 Verdict: B-
31. Carl Dickinson – 9 games – no goals – 1 assist
A regular at left-back last season, Dicko has struggled for games this year. At times when he has played he has coped well, showing Wilkinson style aggression and getting forward quite well, but at others he has been left looking very raw, He enjoyed a very successful loan spell at Leeds in the middle of the season, which seems to have provided good experience for him and should help him to kick on in the future.

What we need from him: At 22, he still has a lot to learn, perhaps he would benefit from one more season out on loan. If he is to force his way into the first team reckoning, he would be doing well to follow in the footsteps of Wilkinson, who has quickly added maturity to his game.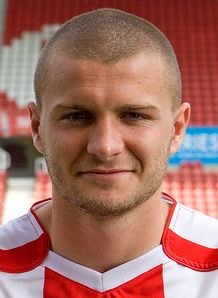 Verdict: B-
21. Andrew Davies – 3 games – no goals – no assists
After joining from Southampton last summer, Davies has hardly had the first Stoke season he would have hoped for, limited to just three appearances by a string of injuries and the form of others. From the little we have seen, he looks a classy defender, it's just a pity we haven't seen more of it.

What we need from him: A season free of injuries would be a good start.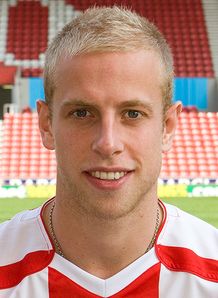 Verdict: B-
Centre-backs
25. Abdoulaye Faye – 36 games – 3 goals – no assists
When Abdoulaye joined from Newcastle the day before the season began, we knew we were getting a good player, but just how good he has been has taken everyone by surprise. Aerially dominant, assured with the ball at his feet, pacy, and a good finisher when he has had chances, he has been absolutely superb all season, and has fully deserved the captaincy he now holds in the absence of Griffin from the side. He won eleven player of the season awards, and deservedly so. Without him, I believe we may well have gone down. For just £2.25 million he has to be up there with the Premier League's greatest ever signings.

What we need from him: All we can ask is that he doesn't leave.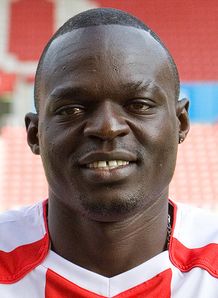 Verdict: A+
17. Ryan Shawcross – 33 games – 3 goals – 1 assist
At just 21, Shawcross has had an excellent first Premier League season. Aside from an early blip, when he was just finding his feet, he has been almost good as the man he's played alongside. He's used his 6'5" frame to great effect, winning countless aerial battles and scoring three good headed goals. The only slight criticism i can make of his performances is that occasionally he lacks composure in his clearances, which led to him conceding an own goal against Portsmouth.

What we need from him: Essentially more of the same, though a few more goals and a little more composure would be good.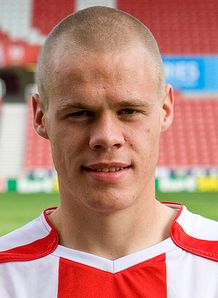 Verdict: A
33. Ibrahima Sonko – 16 games – no goals – no assists
For most of the season, Sonko has been first choice back-up to Shawcross and Faye, and for the most part has been defensively sound, particularly in the air. It's often difficult to watch him make a hash of it with the ball at his feet though, as he often contrives to do, with his heavy touches and aimless hacks away often putting us under unnecessary pressure. His long throw has proved a useful weapon when Rory Delap hasn't played.

What we need from him: Much more composure with the ball at his feet, and a few of the goals he made a habit of scoring at Brentford and Reading.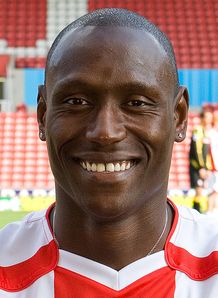 Verdict: B-
5. Leon Cort – 14 games – no goals – 1 assist
Cort has been very much on the fringes of the side this season, and did not play a first team game between December and May, but when he has been used, I've been quite impressed, he's never let us down, has been strong in the air, and good in the tackle, now coming up to 200 matches since his last booking. He's hinted that he may leave the club in the summer, in search of more regular football, and if he does go, he will be missed as a useful squad player to have.

What we need from him: It will be hard for him to break into the Faye/Shawcross defensive partnership, but if he is still at Stoke he must keep working hard and take his chances to impress when they come.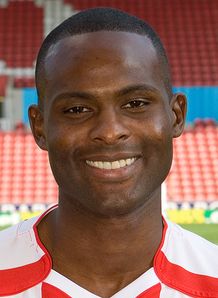 Verdict: B
Wingers
7. Liam Lawrence – 22 games – 3 goals – 6 assists
Last year's player of the season, Lawrence started the campaign quite poorly, failing to recapture his previous form before injury ruled him out between October and January. After regaining fitness and his place in the side in the second half of the season, he has begun to show his best though, scoring a couple of crucial goals and providing good assists. His set-pieces, which earned us so many goals last season have been disappointing though, and these should be improved.

What we need from him: A good pre-season so he can get fully fit and hit the ground running next year, as well as a few more goals. After scoring fifteen last season, he'll be disappointed with just three this.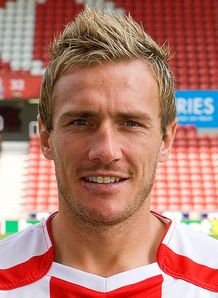 Verdict: B
26. Matthew Etherington – 14 games – 4 assists – no goals
A January signing from West Ham, Etherington has established himself as our first choice left sided midfielder in a functional manner. At times it seems his job is not to beat men and put in a cross, rather to win free-kicks in dangerous positions that we are able to threaten from, and he certainly does this very well. He seems a touch afraid of the biggest, strongest defenders though, and could certainly stand to improve his finishing, missing a fair few good chances in his time with us as he awaits his first Stoke goal.

What we need from him: More of the same in terms of creating chances and providing an out-ball, but a definite improvement in his own goalscoring input is needed.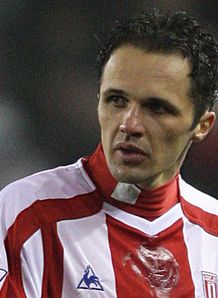 Verdict: B
23. Michael Tonge – 11 games – no goals – no assists
Another one of our summer recruits, Tonge has struggled to impress himself on Pulis's first team plans, starting just two games all season. From what I have seen of him, I've been quite impressed, he is clearly an intelligent player, and looks for good passes, but his input has always been somewhat superficial, with little by the way of creating or taking chances. He could well be on his way this summer, particularly if we sign Joe Ledley from Cardiff as seems very possible.

What we need from him: A little more positive attacking play if he is to establish himself more.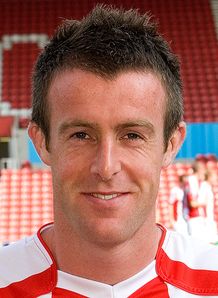 Verdict: B-
8. Tom Soares – 8 games – no goals – 1 assist
After joining on transfer deadline day last August, "Arto" made a very bright start to his Stoke career, with excellent early showings, but his form became patchy and he lost his place in the side before being sent out on loan to Charlton, where he did well in a struggling side. His pace and energy was an initial boost to the side, but his game soon became turgid and on those worse showings he will not trouble Lawrence for his place. He's still only 22 though, and I have high hopes he can succeed with Stoke in the future.

What we need from him: More consistency and a return to his early form.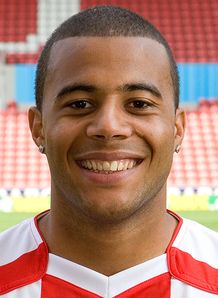 Verdict: B
Centre-midfielders
6. Glenn Whelan – 31 games – 3 goals – 3 assists
After reacting badly to being substituted on the first day of the season, Whelan featured only sporadically until December, but some good performances have earned him a regular starting role since then. His passing and shooting have been very good, and he scored perhaps the most important goal of our season, the late equaliser at Aston Villa, but he tends to drift in and out of matches, meaning he can be a passenger for long periods of time. His international career has really come along this season, as he's been a fixture in Giovanni Trapattoni's Ireland sides.

What we need from him: His best contribution for the entire match, not just ten minute spells of it.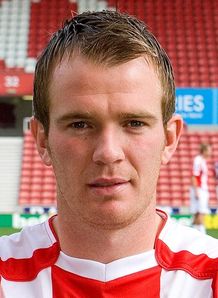 Verdict: B
24. Rory Delap – 36 games – 2 goals – 6 assists
Delap has certainly had an interesting season, becoming the country's most talked about footballer when his long throws sent the media into frenzy in the autumn, and it's without doubt that it's for this most potent weapon that his season will be remembered. He has also played a decent part with his feet, playing solidly both on the wing, where he began the season, or centrally, where he has played more recently.

What we need from him: As he gets older, he'll be 33 in July, his involvement in the side will probably decrease, but it will still be vital for us that his long throw is at its brilliant best when he is called upon.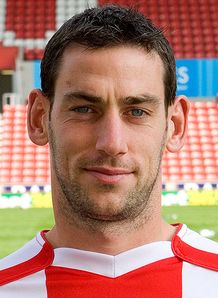 Verdict: B+
19. Amdy Faye – 22 games – no goals – no assists
Amdy was signed last summer on a one year deal, which reflects the belief that he would be little more than a fringe player this season, but he made a centre midfield spot his own with some strong displays of tough tackling, good aerial play and defensive ability, and was given an extended deal in January. A back injury kept him out for much of the second half of the season, but on the whole, he can be pleased with his contribution in his first year at Stoke.

What we need from him: His main weakness is that though he protects the defence very well, he offers little to help the attack, with his shooting particularly woeful. he would do well to improve this.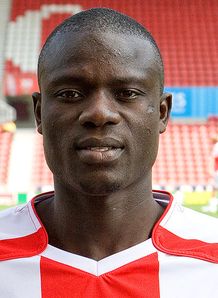 Verdict: B+
18. Salif Diao – 21 games – no goals – no assists
Diao's season began quite well, but harmed by numerous injury problems, his game has clearly lost speed and precision. Though Diao's shooting is marginally better, Amdy Faye generally offers more in the holding midfield role. Out of contract, he will almost certainly leave the club this summer, so it seems that this season's fragmented showings have contributed to his Stoke City swansong.

What we need from him: In the unlikely event of him staying, I believe with an injury free season he could still prove to be a useful squad player, while a player-coaching role similar to that of Domic Matteo would probably suit him well.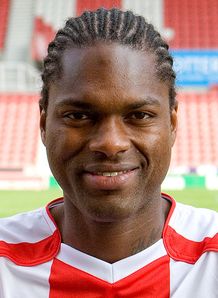 Verdict: B-
4. Seyi Olofinjana – 21 games – 2 goals – no assists
The Nigerian international was our third signing of last summer, joining from Wolves for £3 million, but he has struggled to hold down a place in Pulis's sides this season. His Stoke career began well enough, with some good early displays and two good goals, but he seemed to lose form and slip down the pecking order. He does though provide a greater attacking threat than most of our midfielders. Though I like him as a player and would like to see more of him, it will be hard for him to force his way back into the reckoning.

What we need from him: Determination to take his chance when it comes and to use his exclusion from the team as something to draw on to improve his performances.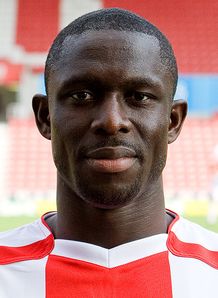 Verdict: B-
Forwards
10. Ricardo Fuller – 37 games – 11 goals – 2 assists
Fuller has been a key player for us this season, finishing as top scorer with a very respectable eleven goals. On his day, he has been fantastic, just watch his goal against Aston Villa from last August, but at other times he has been poor. His tendency to sulk when things don't go his way is a negative about his game, while his clash with Griffin was the sort of thing you hope never to see from your players. On the whole though, he has had a good season.

What we need from him: A continuation of his good scoring form, a greater and more consistent workrate, and maybe a little less selfishness.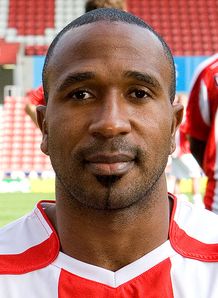 Verdict: A-
20. James Beattie – 16 games – 7 goals – 3 assists
Beattie, who joined Stoke in January, has proved to be an inspired signing. He has been in the thick of the action since his arrival, as his stats suggest, while his natural goalscoring has fired us up the table. He has clearly built a great bond with his teammates, particularly Lawrence, and his workrate is very good for a striker. There is really very little criticism you can aim at him.

What we need from him: With a full season, I believe he could be pushing towards twenty goals. Anything like this would be extremely welcome.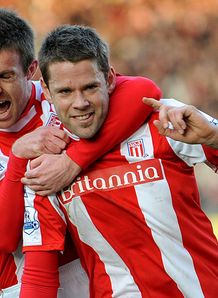 Verdict: A
11. Mamady Sidibe – 24 games – 4 goals – 2 assists
Until knee injuries ruled him out of most of our games since December, Sidibe had coped very well with the step up to the top flight. Ever the target man, he won almost all of his headers and contributed well with some good work on the ground. Of course, his scoring rate was poor, but that's just the way it is with him. When he plays, it's for his all-round contribution, and you just have to accept that lack of goals is the trade off you have to make for that.

What we need from him: He should be regaining fitness at around the time the season begins, so it will be important for him to get playing and performing as quickly as possible. It's a big ask for him, but if he could increase his seasonal goal tally from four or five to around the ten mark, it would be very handy for the team.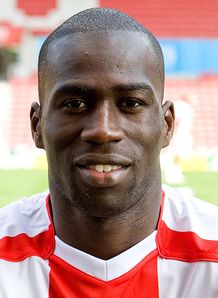 Verdict: B
9. Richard Cresswell – 34 games – 1 goal – no assits
Cresswell simply can't cut it at this level any more. He has no pace, no confidence and no quality, and for a forward playing 34 games in a season, his scoring rate is dreadfully poor. One of the very small number of criticisms I have for Pulis this season is that he persists with Cresswell at least playing some part in almost every game when he adds very little, and we often look a far worse team with him on.

What we need from him: If he's still at the club next season, the only way he could be of any worth to us is if he recaptures the predatory instincts that saw him poach twelve goals last season.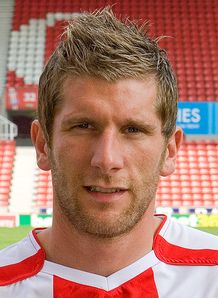 Verdict: C
12. Dave Kitson – 18 games – no goals – 2 assists
When Kitson joined us as our new club record signing last summer we had high hopes for him. It was soon clear that he was never going to fit in at Stoke though, as he struggled, then looked disinterested on his way to becoming a very expensive flop, before being loaned back to Reading in March. Pulis insists there is still a place for him a Stoke, but it seems very unlikely that he'll ever win the hearts of the supporters after a season of poor performances.

What we need from him: Just one goal would be nice.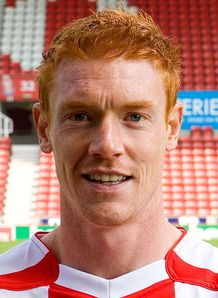 Verdict: D
15. Vincent Pericard – 8 games – 1 goal – no assists
Pericard, who will definitely be leaving the club this summer, is another who is simply not good enough. He lacks pace, skill and finishing ability and showed his infuriating tendency to hit the deck very easily during his small number of appearances. His season did include a brief loan stint at Millwall, where he seemed to be finally playing well, but a serious injury cut that short. There will be few who miss him.

What we need from him: Nothing, as he's being released.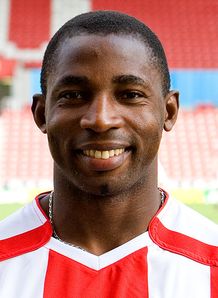 Verdict: C+
The manager
Tony Pulis
It's hard to find anything to fault in Pulis this season, as he has done a remarkable job to manage us up to our twelfth place finish, making some inspired signings, particularly Abdoulaye Faye, Sørensen and Beattie. Being unfairly critical though, he has made his share of poor signings, with Kitson being the number one waste of money, while his tactics of sitting back on leads have cost us at times this season.

What we need from him: Three or four signings to strengthen our squad and take us on to the next level over the summer, and improved tactics away from home next season.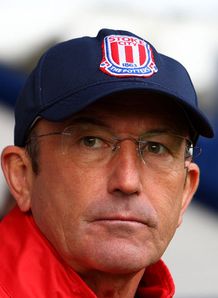 Verdict: A