…Alex Ferguson. Typical. A crumb of comfort to those Stoke fans saying that Tony Pulis should have won it will be that the Potters' boss came in a very respectable third, narrowly behind Fulham's Roy Hodgson. I don't gripe that Hodgson finished ahead of Pulis, I think the Fulham manager deserved to win it, but really, are Ferguson's achievements in the Premier League this really more worthy of recognition than either those of Pulis or Hodgson?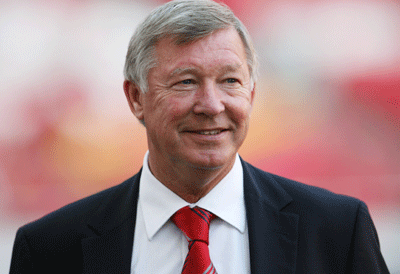 Ferguson now has another reason to grin so smugly
  Before the start of the season, Stoke were odds on favourites to go down. After we lost to Bolton on the opening day, Paddy Power even paid out bets on our relegation. Yet the club and Pulis, have far exceeded these expectations, finishing in a comfortable mid-table position that stands for excellent achievement in our first Premier League season after being promoted.

Pulis's passion and workmanlike determination, leading to ultimate success, surely deserves recognition
Hodgson's success at Fulham this season can justly claim to equal, or even surpass that of Pulis at Stoke. Last season, the Cottagers very narrowly avoided relegation, and were expected to struggle again this year. Instead, they too have made a mockery of the predictions of those supposedly in the know, playing consistently and attractively, all the way to a likely seventh placed finish and European qualification.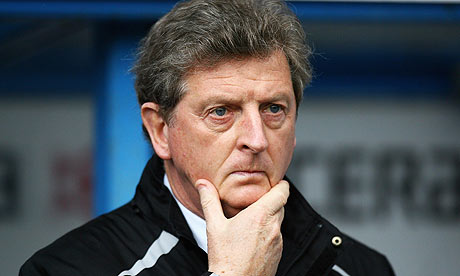 Hodgson, outwardly austere, must be delighted with his season
  While both Hodgson and Pulis have greatly surpassed the expectations we had of them before the start of the season, can the same be said about Ferguson? Categorically no. Before the start of the season we all expected them to win the league. What did they do? Win the league, and narrowly at that. What else has he done to deserve the English manager of the year award? He's shown a lack of respect for the English cup competitions by fielding severely weakened sides. Is that commendable?
  I admit that winning the league is no mean feat, and I would love Stoke to be able to challenge to do it, but surely finishing ten or even twelve places higher than you were expected to, when your entire side costs less than Dimitar Berbatov, is an achievement more deserving of the manager of the season prize. Still, if Ferguson playing a weak team against Hull this weekend means Newcastle go down, at least he'll have done one thing this season I've liked.