As the end of the season approaches Arsenal went on their usual Spring run and won an impressive 8 out of their last 10 Premier League matches to seal a fourth place finish above Spurs. Then began the usual back-patting exercise from fans and players alike, about how it was important to secure Champions League in order to build for the future (one look at how Liverpool have fared since finishing outside the top 4 in 2009 shows they're right), but then another familiar thing happened: transfer speculation.
Every summer for the past several seasons there has been rumours (often initiated by a board member's comments) that Wenger will be given a huge war chest to go out and improve the Arsenal starting 11 with a marquee signing, this season the figure thrown about is £70m according to the Telegraph.co.uk. Ivan Gazidis the Club's chief executive, gave an interview early in the summer and when asked whether Arsenal could afford to spend a £20m transfer fee on a single player, and offer salaries of £200,000 per week, he said: "Of course we could do that. We could do more than that."
It was an unusual announcement for a Chief Executive to make at the beginning of the transfer window, perhaps not for a Tony Fernandes of QPR or a billionaire who has recently acquired a new club, but for an established team like Arsenal it was bizarre to hear the top echelons of the club come out and publicly discuss finances.
The problem is it appears little more than appeasement to the fans and media. So far this transfer window Arsenal have been heavily linked with Gonzalo Higuain and Wayne Rooney, the Higauin deal has been "almost complete" for several weeks now as last month the player's father was quoted as telling Fox Sports Argentina: "We have been given permission by Real Madrid to negotiate with Arsenal. I will luckily be able to see my son in the Premier League soon."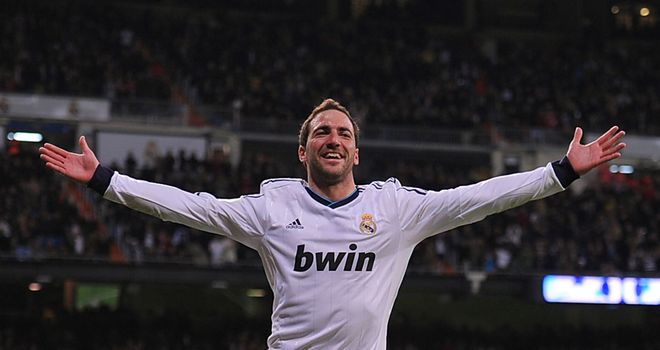 Yet as Spurs fans rub their hands with glee over the recent signing of Paulinho for £17m, Arsenal's fans have been left largely underwhelmed by the transfer window so far which has only yielded Yaya Sanogo, a 20 year old signed on a free from Ligue 2 with "huge promise" and another of Wenger's "one for the future".
There has been further disappointment for Arsenal fans over the stalling deal for Higuain, which was seriously cast in doubt when the Real Madrid President Florentino Perez told reporters: "We don't want Higuain to leave. What's more no-one from Arsenal has come to us and made us any offers at all for him. There are no offers on the table." Instead the only stellar player that Arsenal have put a 'bid' in for is Liverpool's Suarez, something which many in the footballing community have dismissed immediately as a ploy to try and force Madrid's hand over Higuain.
The problem is, that for Arsenal fans, this is being regular practice for the club. They start the season in decent form, lose a couple of games and confidence drops which then leads to them falling out of most, if not all competitions by the end of February, then they have a worry about if they will qualify for the Champions League again before stringing together an impressive run toward the end of season which secures UCL football (often at the expense of Spurs) and the feel good factor leads into the summer with hints and sound bites about marquee signings but none materialise except for a couple of last ditch replacements for first team players who have gone in search of medals at other teams.
This summer is the first in a long time that Arsenal have not sold a key player against their will. This should have been the summer of promise, big deals done at the end of the season would have outlined Arsenal's intent, with all three of the teams that finished in front of Arsenal last season changing managers (United, City & Cheslea), there may have never been a better time for Wenger to win the title since Roman Abramovich parked his yacht at Stamford Bridge and changed the landscape of English football, instead Arsenal fans have been strung along with false promises and had to watch as Chelsea, City and Spurs all strengthen their teams with big name signings.