When we talk about successful Portuguese football managers, who have sat in the hotsteat at the Estadio Dragao, we automatically think of 'The Special One', Jose Mourinho. The 47 year-old burst on to the scene in Northern Portugal when he was appointed by then president Jorge Nuno Pinto da Costa in 2002 after a very successful year with Uniao de Leiria. The current Inter Milan boss, was the man who led FC Porto to sensational triumphs in the 2003 and 2004 UEFA Cup and UEFA Champions League respectively.
The Man Who Eased The Loss of 'The Special One'
Four head coaches later, Manuel Jesualdo Ferreira was appointed to replace short spells of Co Adriaanse, Luigi de Neri, Victor Hernandez and Jose Couceiro. The strongly experienced Ferreira has been in football management since 1981 when he managed lower division minnows Rio Maior and his development is staggering, eventually becoming the Assistant manager to the Portuguese National Team in the 1990s and head coach at Benfica and Braga in the early noughties.
Tied at the Estadio Dragao until 2011, Ferreira's success with FC Porto since 2006 speaks for itself. He will probably be a relatively new-name to alot of football fans but his three Portuguese league-titles in consecutive years with a squad that has regularly been shaken by Porto's transfer strategy speaks for itself. The development of FC Porto from an average Portuguese club to one of the regulars in the latter rounds of the Champions League is quite staggering. A crucial factor in this success is Ferreira's ability to keep the squad together mentally, despite allowing a number of star performers to move away to pastures new. In his first summer as FC Porto manager, Ferreira had the uphill task of leading the side to an expected Portuguese title despite the sale of Diego to Werder Bremen and Benni McCarthy to Blackburn Rovers. Ferreira still managed to lead Porto to a League Championship and a Last 16 Champions League place.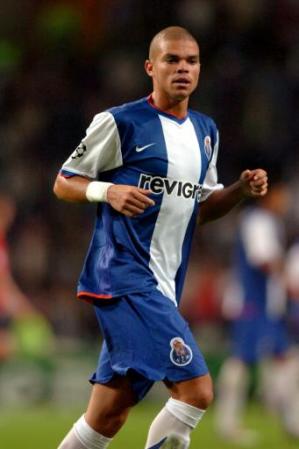 Pepe's transfer to Real was a cruel blow
A year later, Ferreira lost Anderson to Manchester United, Pepe to Real Madrid and Ricardo Costa to Wolfsburg. The shrewd signings of Mario Bolatti, Ernesto Farias and Mariano Gonzalez kept the balance of power firmly with FC Porto and the old fox Ferreira led Porto to another Last 16 finish in the Champions League plus another Portuguese Championship. The best was yet to come from Ferreira's Porto, when in 2008-2009, despite the sales of Pablo Assuncao to Atletico Madrid, Marek Cech to West Brom, Bosingwa to Chelsea and Quaresma to Inter Milan, they managed another Portuguese League title with 70 points, plus a Portuguese Cup victory and a Quarter Final Champions League finish, knocked-out by a stunning goal from Cristiano Ronaldo in the Dragao after impressing at Old Trafford. That year saw Ferreira make some of his best signings in the transfer market with Hulk arriving from the Far East, Aly Cissokho from Vitoria, Fernando from Amadora, Cristian Rodriguez from Benfica and Rolando from Belenenses.
Saviola's Benfica lead the way this season
This season, the race for the Portuguese Liga title is wide-open with the impressive Benfica, rejuvenated with the arrivals of Pablo Aimar and Javier Saviola, leading the way having played a game more than both Braga and FC Porto. 'The Archbishops' of Braga are raising eyebrows by currently occupying second-place in the table, but only a point behind Benfica. Ferreira's Porto are in third position, with 8 points less than Benfica but 12 ahead of Sporting Lisbon which means they can fully focus on catching the Eagles at the top. It has taken FC Porto a while to get going this season with Lisandro Lopez and Aly Cissokho joining Lyon, Lucho Gonzalez joining Marseille and Sebastien Prediger joining Boca Juniors. The new signings of Radamel Falcao, Fernando Belluschi and Ruben Micael have taken a while to settle but are now finding form ahead of the latter Champions League rounds.
Ferreira's Porto should test Arsenal in upcoming Champions League tie
Without doubt, Jose Mourinho's success at FC Porto will be remembered forever by the fans there but Jesualdo Ferreira's spell since 2006 has been extremely impressive. Mourinho never had to deal with Porto's transfer strategy of selling for big money, and being forced to sign a replacement. Ferreira's ability to keep a squad settled and still keep silverware at the Estadio Dragao is admirable.