The Russians were never favourites against one of the best teams in Euro 2008. Spain has been bringing up world-class talent for ages, but it has never managed to dominate Europe in recent times. Their last, and only, success in the European Championship came back in 1964 when they defeated the USSR by 2-1. In Euro 2008, USSR no longer exists, but Spain still managed to defeat Russia by a clear margin of 3-0.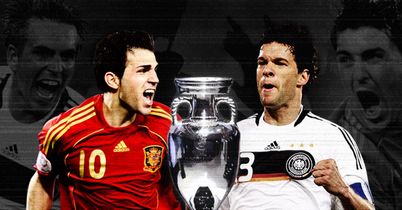 With the win over the Russia, Spain sets up a breathtaking final with Germany. Against Guus Hiddink's Russia, Luis Aragones' side was driven by Arsenal's Cesc Fabregas, who had a wonderful performance coming on as a substitute. Cesc came on for the injured David Villa, the current top scorer in Euro 2008, but who will miss the Vienna Final on Sunday. Spain opened the score on the 50 minute mark with Xavi converting Iniesta's cross. With 17 minutes to go before the final whistle, unlikely goalscorer Daniel Guiza scored after a wonderful pass from Fabregas. Valencia's David Silva scored the third for Spain after another pass from the undisputed man of the match, Cesc Fabregas.
Russia were well-beaten for the second time this summer by a margin of 3 goals. The Spain national football team is the favourite to lift the trophy on Sunday 29th June at the  Ernst Happel Stadium in Vienna. They have won all their matches this summer, getting maximum points from their group-stage and defeating Italy and Russia on the way to the Final. The Germans showed that they have a weak point, that the Spanish may take advantage from, in their loss against Croatia in the group-stage. It will surely be a tense final, but we do not anticipate many goals, as the guardians of the posts are both world-class goalkeepers.