Any Stoke fans hoping for an easy ride with the visit to second-bottom Blackburn, who haven't won in twelve in the league and have suffered six straight defeats, would have been unhappily forced to reconsider their thoughts earlier this week with the sacking of Paul Ince and the subsequent appointment of former Bolton and Newcastle boss Sam Allardyce. Despite Blackburn's woeful run of form of late, teams always put in a good performance in the eagerness to impress a brand new manager, and the Potters will have to work very hard to gain the first Premier League away win that looked a distinct possibility just a few days ago.
54 year old Allardyce takes charge of Blackburn for the first time tomorrow
  It is eighteen years since the two clubs last met, and since that day, while Stoke have been floundering continuously between the second and third tiers of English football, Blackburn have been top flight regulars, their finest hour coming in the 1994/95 season when they fought off Manchester United to claim the premiership title.
  It is difficult to comment on Blackburn's style of play, given the abject lack of it they have displayed while flopping to loss after loss in recent weeks, but we know what to expect from an Allardyce team. Pretty it ain't, but very effective it can be, "Big Sam" will look to coax a battling and solid performance out of his new charges. With Allardyce and our very own Tony Pulis being two of the renowned masters of the root one game, expect little by the way of flair from tomorrow's match.
  That being said, Blackburn do have a number of players capable of producing that special something that can win a match. Morten Gamst Pedersen is a desperately difficult to handle midfielder on his day (though he's had few good games recently) and Roque Santa Cruz, he may be bound for the Ewood Park exit in January is rated as one of the best centre forwards in the league, despite scoring just three times this term. Allardycehas a close to full strength squad to pick his first Rovers side from, with no new injury concerns, and Vince Grella being the only likely absentee with a knee problem.
  Pulis has rather more of a selection headache though, with Dave Kitson, Ryan Shawcross, Salif Diao, Andrew Davies and skipper Andy Griffin all pushing for starting berths after recovering from knee, back, calf, knee and knee injuries respectively, while Rory Delap faces a late fitness test on a shoulder injury and Liam Lawrence and Mamady Sidiberemain out, both with knee ligament damage.
Dave Kitson, who may return from injury, will look to recapture the form of his Reading days for Stoke
  With Blackburn looking like likely relegation candidates, a result tomorrow would be very useful, the appointment of Allardyce has put a dampener on the spirits of the 5,000 (It should have been 7,000) Stokies making the trip tomorrow as he looks to get his reign off to the best possible start. If Blackburn are still hungover from recent performances, we have every chance of gaining at least one point, if not all three tomorrow, and given our recent record of grinding out decent results against our fellow bottom half sides, I'll predict a 1-1 draw for this one.
Blackburn Squad:
Goalkeepers:
Paul Robinson (29), Jason Brown (26), Frank Fielding (20), Mark Bunn (24), Bjorn Bussman (17)
Defenders:
Stephen Warnock (27), Christopher Samba (24), Andre Oojer (34), Ryan Nelsen (31), Zurab Khizanishvili (27), Danny Simpson (21), Martin Olsson (20), Tony Kane (21)
Midfielders:
Tugay (38), Brett Emerton (29), Morten Gamst Pedersen (27), Vince Grella (29), Aaron Mokoena(28), Keith Andrews (28), Carlos Villanueva (22), David Dunn (28), Johann Vogel(31), Sergio Peter (22), Keith Treacy (20), Alan Judge (20), Bray Hodge (21), Alex Marrow (18), Aaron Doran (17), Andy Haworth (20)
Forwards:
Roque Santa Cruz (27), Benni McCarthy (31), Robbie Fowler (33), Matt Derbyshire (22), Jason Robets (30), Julio Santa Cruz (18), Marcus Marshall (19)
Star Man: Roque Santa Cruz
The 27 year old Paraguay international forward joined the Lancashire club from German giants FC Bayern for £3.5 million in the summer of 2007 and proved to be an instant hit. He scored 23 goals in an impressive first season with the club and has a goalscoring record of just under one goal in every two games in English football, totalling 27 strikes in 59 appearances. He has also been capped 61 times for his country, scoring an impressive twenty goals. He has been linked with a big-money move away from Ewood Park with Blackburn struggling though, with clubs such as Manchester City said to be interested, although he did sign a new four year deal at the club in August. His younger brother Julio also plays for Blackburn.
Key Clashes:
Christopher Samba v Ricardo Fuller
It is fair to say that Jamaican international Fuller has not been on form over the last few matches, with the exception of his fantastic half hour at Newcastle. He will have to be at his very best though to get much change out of 6'6" French centre back Samba. Fuller's efforts will be even more important to Stoke than usual in the absence of Mamady Sidibe.
Tugay v Amdy Faye
Aged 38, and looking every day of it, Tugay is enjoying an Indian Summer to his career, putting in some impressive performances recently, and winning the Blackburn Player of the Month for November on this site. Faye, seven years the Turk's junior, was very good against Fulham last week and will hope to continue this way tomorrow. With both players on form this should be an interesting head-to-head.
Comparative Club Stats:
                                                Blackburn                                   Stoke
League Position:                           19th                                       13th
Games Played:                                21                                          21
Goals Scored:                                 27                                          24
Goals Conceded:                            41                                          32
Home Record: (W,D,L)                  3,2,5                                       6,3,3
Away Record: (W,D,L)                   3,2,6                                       1,3,5
Form:                                          LLLLLL                                    DDLDWL
Disciplinary: (Y,R)                         45,2                                         34,1
Top Scorers:     Derbyshire (5), Santa Cruz & McCarthy (4)    Fuller (6), Sidibe (4)
Last Five Meetings:
Stoke 0-1 Blackburn – 21/4/1990
Blackburn 2-1 Stoke – 27/1/1990
Blackburn 4-3 Stoke – 2/1/1989
Stoke 0-1 Blackburn – 10/9/1988
Stoke 2-1 Blackburn – 5/3/1988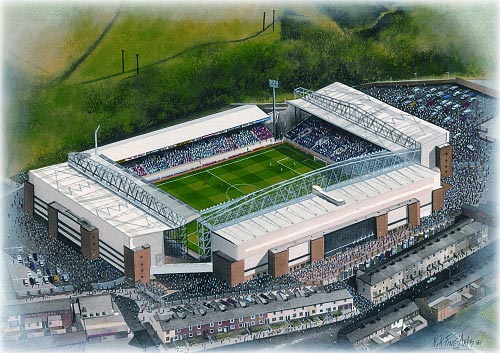 Ewood Park – Stoke make the trip to former Premier League Champions