A year ago, Stoke manager Tony Pulis was extremely keen to sign Cardiff's highly rated left sided midfielder Joe Ledley, with Stoke bidding as much as £6 million for the 22 year old, who is equally comfortable in a more central role, at the time. The Welsh club insisted he wasn't for sale back then, saying that he was a key part of the squad that they hoped would get them promotion to the Premier League. We tried to lure him to the Britannia Stadium again in January. Again, Cardiff wouldn't budge. Five months on however, the Bluebirds have missed out on promotion after finishing seventh in the Championship, while Stoke have confirmed our status as a top flight side for next season.
  This has heralded a change in Cardiff's attitude, with Ledley making it clear that he wants to move to a Premier League club this summer, and Cardiff chairman Peter Ridsdale apparently accepting that they are set to lose him, and hinting heavily that he would accept a bid of £6 million now, saying "I don't accept that Joe is less valuable today than a year ago", with the tone of his interview suggesting that they see that as an adequate price for the Welsh international.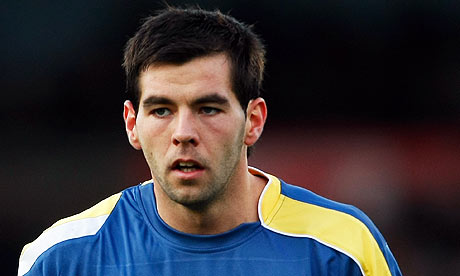 Tony Pulis is a big fan of his fellow Welshman Ledley
  Back in August, when we were originally linked with Ledley, I would have been delighted if we signed him. My thoughts at the time were that he would add a little craft and quality to our squad that would make survival a lot more likely. Now I feel differently. We have comfortably stayed up without Ledley, and have signed Matthew Etherington, who after impressing in the left-wing role will be hard to dislodge. With a host of central midfielders at the club, including the likes of Glenn Whelan, Rory Delap and Amdy Faye, it seems unlikely he'd walk straight into the team in that position either. Is this really worth £6 million that could be spent on the full-back positions it is generally agreed we need to strengthen, or on boosting our goalscoring options?
  You can never be too sure when signing a promising young player from a lower league. He hasn't had the best of seasons, hence the suggestion that his value could have fallen, and we cannot be sure how he would take to the top flight. He's a player who likes to have time with the ball at his feet. Perhaps he'd struggle to adjust to the faster pace of Premier League football. The last thing we need, following our signing of Dave Kitson from Reading last summer, is another club record signing who turns into a very expensive flop. He may also struggle to fit into our physical style, though I think an extra touch of class and guile in our midfield could only be a good thing.

Despite impressing for Wales, there's no guarentee Ledley would be a hit for Stoke
  Then again, he is without doubt a very promising player. He's already racked up 27 full Wales caps and has shown he isn't afraid of a big occasion, scoring the winner in Cardiff's FA Cup semi final success over Barnsley last year. It's not surprising that he's been linked with a Premier League move, and thinks he's good enough for one, with clubs like Tottenham, Wolves and Stoke's opponents tomorrow Wigan also reportedly interested.
  It's a tricky call for Stoke, made even more difficult by the assertion that we could now have a bid accepted for him if we wanted to. Maybe he'd fit right into our side, helping us push on next season. Maybe he'd be the latest on the long list of promising youngsters who never quite make it. With a lot of other talented players in his position and others available for the same price or less, I'm really not sure about this one. I think I'll let Tony decide.