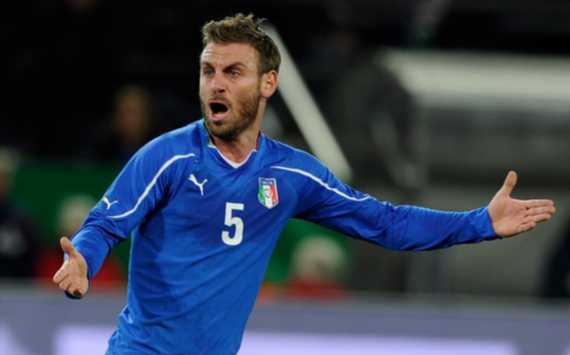 Group C gets under way in Gdansk this afternoon when reigning world and European champions Spain take on a troubled Italian side desperately trying to leave behind its domestic woes, and focus instead on putting together a decent tournament effort. Spain are dealing with their own pressures though, as the price of their remarkable four years weighs heavy on a squad that, in Carlos Puyol and David Villa, finds itself without two if its star performers.
On the road to lifting the 2008 European Championships, Spain triumphed over Italy in the quarter-finals, but only through the lottery of penalties after the Azzurri successfully silenced the attacking swagger of the eventual champions. In fact, Spain have not beaten Italy in a competitive fixture, without the aid of penalties, since the 1920 Olympics, when Félix Sesúmaga's brace handed the Spaniards victory. The last meeting between the two sides, in August last year, ended with an impressive 2-1 victory for the Italians, at a time when the Spanish were considered to be at the peak of their powers.
Things have taken a turn for the worse for Italy since then however. Despite breezing through qualification, conceding just twice on their way to the finals, Cesare Prandelli's side have lost their last three fixtures, against Uruguay, the U.S.A., and Russia respectively, without scoring a single goal. Such a poor run of form has Prandelli debating whether or not to switch from the 4-3-1-2 formation that served him so well in qualifying, to an untested 3-5-2, favoured by Serie A champions Juventus, who could contribute as many as seven starters to the Italian starting line up.
Should Prandelli elect to deploy a three man defence, it is likely that Roma's midfield maestro Daniele De Rossi will drop back to join Juventus centre-backs Leo Bonucci and Giorgio Chiellini in front of Gianluigi Buffon. Andrea Pirlo and Claudio Marchisio, both also of Juventus, should start in midfield, with De Rossi's re-deployment benefiting Fiorentina's Riccardo Montolivo, who would be likely to take his place in the midfield.
Up front things are also far from clear cut. The absence of Guiseppi Rossi through injury leaves Prandelli with a choice of two from Antonio Cassano, Mario Balotelli, Antonio Di Natale, Fabio Borini and Sebastian Giovinco, though the Parma man is more likely to play wide. Cassano, who was the sides' top scorer in qualifying, and Di Natale, the top scorer in Serie A over the last three years, seem the most likely to start, though Cassano only returned to action in April after suffering a 'mini-stroke' last year, and Di Natale has struggled for form since the death of his friend and team mate Piermario Morosini, also in April.
Spain have problems of their own however. The loss of Puyol and Villa have hit them hard, and coach Vicente Del Bosque also has to decide on which formation best suits the players available to him, with 4-4-2, 3-5-2 and 4-3-3 all possibilities. Barcelona midfielder Cesc Fabregas has given Del Bosque a boost though, with the news that he has recovered from a hamstring problem in time to be available for today's encounter. Full back Alvaro Arbeloa, and winger Jesus Navas, have also overcome knocks to be fit for this afternoon's game.
No side has ever retained the European Championship, and first round nerves coupled with both sides' determination not to lose their opening fixture in a group that should see them both qualify could lead to a stalemate this afternoon. Unless, of course, the unpredictable due of Antonio Cassano and Mario Balotelli give us some fireworks to light up the Polish evening sky.