Although great entertainment and drama is included, transfer deadline day proved a somewhat farce.
Players coming and going regardless of whether they like it or not and panic-strewn clubs hurling money in the direction of said target remorselessly. Then there's those who hand in transfer requests and sulk about until a manager, presumably one quite fond of grumpy children, snaps them up.
It's madness! Not least because of all the deals being negotiated and simply having to keep up with them all but because we're 3 games into the season already, even more in the Championship. Surely the time has come for a pre-season window, removing the fuss and hysteria from the beginning of the season.
In a quite obvious example, I point towards Arsenal. How different their season could already be had Fabregas and Nasri transferred before proceedings began. Focus would have been centred and their new boys; Mertesacker, Santos and Arteta would have had a phase enabling them to settle and impact upon the side.
From my own club, Crystal Palace, we've had Anthony Gardner wandering around mid-table Championship clubs awaiting a deal that suits his fancy after an initial loan spell at Selhurst last season. Of course, he's entitled to seek a better deal at a club with perhaps more potential, but it has taken him all summer to return to Freedman's offer, 5 matches in with loan signing Alexsandar Tunchev having to come in on loan from Leicester to fill his hole. Now we wait for Gardner to return to full fitness as he has been without training for the summer period!
Furthermore, pre-match analysis shouldn't consist of a grumpy centre forward on the bench, sat in the position for the final time before they, knowingly, move on. It unsettles the team and lowers confidence. How can that same player justify his performance for the team with so much ongoing inside his head? Luka Modric didn't even want to participate against Man City due to the persistent speculation!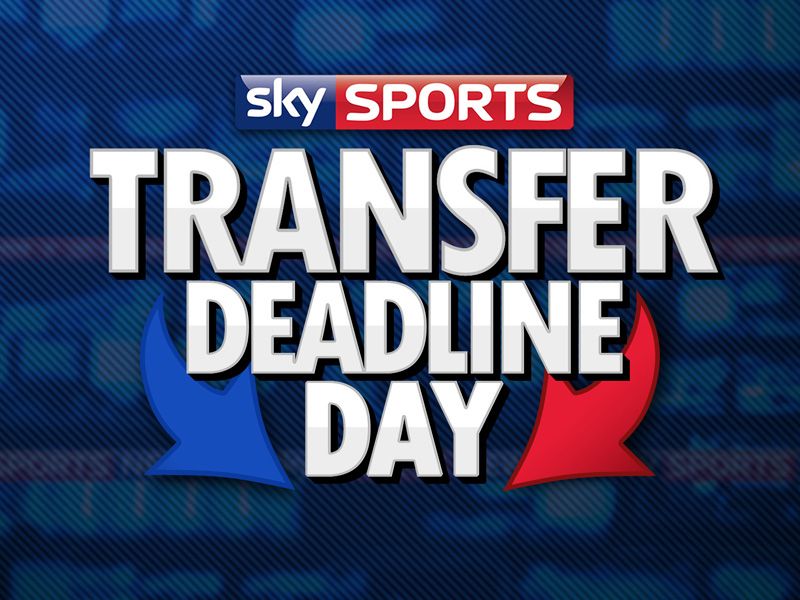 Once you hand in a transfer request, at your own mercy or due to the influence of an agent or chairman, you look quite a fool if that move doesn't materialise. You'll also have something to prove to the fans/doubters/press/club.
But what is the solution?
A pre-season window has complications; varying schedules throughout Europe prevent one concrete time for transfers to halt with the Championship starting early August and Barcelona only beginning their campaign on Monday night. And how can clubs signal all the places that still need filling as early as the 6th August, weeks before their season begins?
Perhaps the solution is to close the window even earlier; the end of July maybe. More time is then provided for bonding, inverting team members into game plans and including the odd promising youngster into team matters with less spent on speculating over a player's future while they're on the pitch playing.
Transfer stories are completed with less hassle too; the rush to complete a deal before July 31st would, yes, maybe mean more money is spent on securing the services of someone in desperate fashion but would result in less time and less media scrutiny. How Luka Modric and Harry Redknapp would idolise that view on transfers!
People will argue, 'oh, what about injuries?'. Well, an injury occurring is about as likely in August as it is in September. The only difference is that you have to deal with it in the latter month. Suspensions shouldn't be too much of a worry but similar to injuries, you have to deal with them once September comes.
Theoretically, players should be at a relatively high fitness level for the opening game anyway; player shortages, though possible shouldn't be common or frequent. Yes, we all know about Arsenal but Wenger did leave it late to bring in fresh blood. Typically, Arsenal will in all probability go on and snatch the title now to prove this article wrong!
I agree; 3 games can be a very good measure of analysing what areas require strengthening but it's just a little unfair to those without immediate funds. If Sven has seen something missing in his frontline after 7 (cup included) games then popping out and bringing in Jermaine Beckford is a bit harsh on a team like Watford who lack the capital. It's an advantage that benefits only some teams.
I believe a pre-season window is the answer though it goes without saying that I remain a fan of the drama of deadline day. Who now doesn't love Jim White? Bryan Swanson's magic board of transfer deals will be sadly missed until January but is it all necessary when you consider the turmoil each club has undergone?
The implications will last long into the winter, speculation of a January move for Modric will persist. Perhaps it will unsettle the team still and hinder their performances, like Fernando Torres last year.
By having a window earlier, a months extra preparation can be the difference between matches as players settle and reap the rewards of being fitter and happier with their new team mates. Should injuries and shortages reign, youngsters should be given a chance to show what they're made of instead of a random foreigner coming in on a 4 month loan deal.
I don't know if you saw Harry Redknapp leaving Tottenham's training ground at 10pm last night. August 2011's transfer window has taken its toll on the man who yearned to leave for home early despite the persistent journalists asking him questions. He's a well respected man who's getting older and ever more frustrated with footballers. Now that Modric has stayed and Crouch and Hutton have left, he can focus solely on the league with players he knows will give 100%.
Last year, Rafael Van Der Vaart was his coup. This year he probably wishes for a restraining order from the word 'transfer'.