It is fair to say that Everton are known throughout the entire Barclay's Premier League as being notoriously slow starters. The 2011/2012 season has seemed to follow all the symptoms of yet another Toffees slow start, having only won 7 of the 19 games so far this season. Now that Everton are once again at a halfway point of another Premier League season the time is now to question can David Moyes shape another strong second half of the season for the Toffees?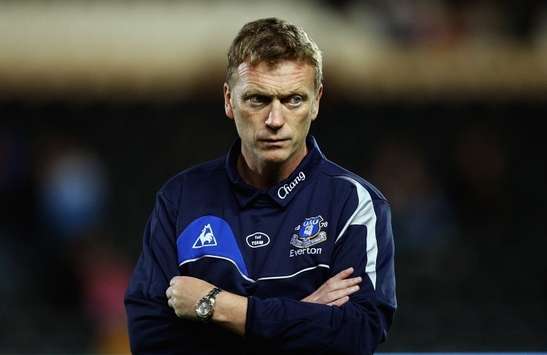 Can Moyes shape improvements into his Everton side?
In fact the previous last three Premier League seasons have seen Everton noticeably improve in the second half of the season. As these statistics show;
10/11 season; 22 points after 19 games, 54 points after 38 games improved by 10 points in second half of season
09/10 season; 22 points after 19 games, 61 points after 38 games improved by 17 points in second half of season
08/09 season; 29 points from 19 games, 63 points from 38 games improved by 5 points in second half of season
However, there could be a variety of reasons as to how Everton have finished the last three previous season so strongly. Firstly, resiliency and a certain amount of 'lets go out there and prove people wrong' mentality that any Everton side managed under David Moyes will always have in abundance. This factor is shone brighter in the second half of the season due to the fact that some people seem to write off Everton's hopes of gaining a top 6 or 10 finish. Both the 09/10 and 10/11 seasons are prime examples of times were expectations by the fans and predictions by the media are not fully met and David Moyes and Everton season's are perceived to be a failure and severe underachievers only half way into the season!
Brazilian Striker JO helped improve the Toffees in the 08/09 season
Secondly, A new January signing or an introduction of a young talent. Both of these undoubtedly give a boost not only Everton supporters but also to the players. An example of two January signings that made huge impacts in previous seasons at Goodison Park are American International Landon Donovan and Brazilian striker Jo. In the instance of Donovan his return this season could aid Moyes in gaining another strong second half finish. Furthermore equally an introduction of a young talent has in previous seasons helped freshen up Everton. An example could be the rise of Dan Gosling and Jack Rodwell in the middle part of the 08/09 season. The Two Youngsters breathed excitement among supporters and players and another introduction of young talent could be the way forward for David Moyes once more.
Thirdly, the trademark improvements in the second half of the season for Everton could also be attributed to the fact that other Premier League teams may play a larger number of games in a season. As many Premier League teams due to commitments/ progression in other competitions such as, Champions League, Europa League, and the FA Cup end up playing quite a few more number of games. Therefore Everton players may have an edge in terms of fitness and sharpness in the second half of the season as other teams could end up playing more games and in quicker succession. In fact Everton only played 44 games (excluding friendlies) last season which must have been in the bottom half of total amount of games a Premier League side had played.
So is it possibly for David Moyes to shape yet another strong second half of the season? If you were answering looking at the evidence of the past three seasons it would be a resounding yes. However the 2011/12 season could be seen as being heavily different from the past three. For one, it is now well documented the club have financial problems, Secondly, lack of severe investments could harbour any significant improvements in January, Thirdly, over the last three years the club has lost top players in the form of Pienaar, Lescott, and Arteta which can only make a possible Everton trademark resurgence in the second half of the season even harder for David Moyes's side.
But aside from David Moyes's team now having a larger and steeper rock face to climb on the mountain of improvement. The three possibly reasons for improvement that have served the club so well in previous seasons can still be achieved. In the likes of Landon Donovan returning, the possible chance of putting in youngsters in the shape of Duffy and Gueye and Barkley, the 'let's prove everyone else wrong mentality', and the fresher the team could be in comparison with other Premier League clubs gives David Moyes and his team the opportunity to shape yet another strong second half of the season.